Meet the Beecher Family
The Beecher family was comprised of religious, educated, and determined individuals. Out of the thirteen Beecher children, six went on to do incredible things for religion, education, women's suffrage, anti-slavery work, and more. The Beecher family and their many contributions helped advance the United States in numerous ways.
---
Lyman Beecher
Harriet's Father
October 12, 1775 - January 10, 1863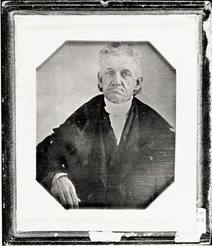 ​Lyman Beecher was a Presbyterian minister, co-founder and leader of the American Temperance Society, and the father of thirteen children. After graduating from Yale and beginning his career as a pastor, Beecher moved to Cincinnati to act as president for the Lane Seminary; a role which he had from 1832-1852. During his time at the Seminary, Beecher was a professor of theology, as well as pastor of the Second Presbyterian Church of Cincinnati.

Beecher was also a strong anti-Catholicism advocate, writing numerous sermons and speeches on the threat of Catholic immigrants. In 1834, his sermon on this topic ignited a passionate Protestant mob to burn down a sisters' convent.

After acting as president of the Lane Theological Seminary for twenty years, Beecher returned back East to live with his son. Unfortunately, after his 80th birthday, Beecher suffered from paralysis, and his mental capacity rapidly declined. Lyman Beecher passed away in Brooklyn in 1863.
---
---
Catharine Beecher
​Harriet's Sister
September 6, 1800 - May 12, 1878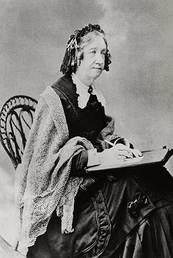 Catharine Beecher was an American educator who became well known for her opinions on female education, as well as for her continued support of public school systems in the United States. As a student in a private school in Litchfield, Catharine was exposed to the limited curriculum available to young women at the time, but managed to teach herself subjects such as math, Latin, and philosophy. After finishing the schooling available to her, Catharine became a teacher in 1821 at a school in New Haven, Connecticut.

In 1823, Catharine opened the Hartford Female Seminary, where she taught until 1832. Opening this school was the first step in Catharine's advocacy for female education, and it was followed by a number of other significant achievements, including the creation of new schools, women's movements, and educational associations.

In 1832, Catharine Beecher moved to Cincinnati with her father and opened the Western Female Institute, an all-female seminary. Due to Catharine's failing health at the time, the seminary was closed within two years, but her advocacy for female education continued to grow at the national level. In 1837, Beecher started The Ladies' Society for Promoting Education in the West, and in 1847 she co-founded the Board of National Popular Education with William Slade, an ex-governor of Vermont. In 1852, Beecher founded the American Women's Educational Association, whose goal was to recruit and train teachers for Western schools.

Catharine was also a well-known published author. During her time at the Hartford Female Seminary, and in an attempt to make up for the school's limited supplies, she wrote and published a number of textbooks on subjects including arithmetic, theology, and mental and moral philosophy. In December of 1829, Beecher published the "Circular Addressed to the Benevolent Ladies of the U. States", which acted as a response in protest to President Andrew Jackson's Indian Removal Bill. Twelve years later in 1841, Beecher published "A Treatise on Domestic Economy for the Use of Young Ladies at Home and at School", a book which discussed the underestimated importance of women's roles in society.

Catharine Beecher was an educational advocate for over forty years, and many effects of her work can still be seen today. Beecher was a pioneer in the field of education, and did much to advance women's rights to a fair education in the early 1800's. After a long and successful life, Catharine Beecher died in 1878 from apoplexy.
---
---
Edward Beecher
​Harriet's Brother
August 27, 1803 – July 28, 1895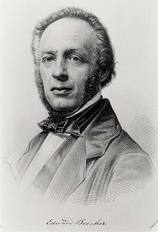 ​Edward Beecher graduated from Yale and then went on to study theology in Andover, Massachusetts. Following in the footsteps of his father he became a pastor and then went on to become the first president of Illinois College in Jacksonville, Illinois. During his fourteen-year presidency, he helped organize the first anti-slavery society in Illinois. Additionally, Edward Beecher focused heavily on writing; he was involved with two Christian magazines, The Congregationalist and the Christian Union.
---
---
Harriet Beecher Stowe
June 14, 1811 – July 1, 1896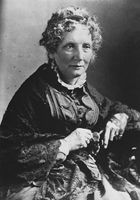 ​Harriet Beecher Stowe grew up a very educated woman. She was enrolled in the Hartford Female Seminary where women were given similar educational opportunities as men. At the age of twenty-one, she moved to Cincinnati with her father. In Cincinnati, Beecher became involved with a number of literary groups, including the Semi-Colon Club. It was at a Club meeting that Beecher met her husband, Calvin Stowe. After marrying Stowe, the couple became increasingly involved in anti-slavery movements and occasionally assisted fugitive slaves along the Underground Railroad.

Beecher's involvement in anti-slavery movements, as well as the loss of one of her sons, inspired her to write Uncle Tom's Cabin. Harriet stated, "Having experienced losing someone so close to me, I can sympathize with all the poor, powerless slaves at the unjust auctions." Uncle Tom's Cabin sold hundreds of thousands of copies and is credited as being one of the greatest novels of our times. In addition to writing, Harriet Beecher was also one of the founding members of the Hartford Art School.
---
---
Henry Ward Beecher
​Harriet's Brother
June 24, 1813 – March 8, 1887
Henry Ward Beecher was an American Congregationalist clergyman, social reformer, and speaker. He is best known for his support of anti-slavery, his preaching that emphasized God's love, and his 1875 adultery trial. After graduating from Amherst College, Beecher went on to study at Lane Theological Seminary, after which he was placed as a minister in Indianapolis.

Although he was not a soldier during the Civil War, Henry fought in other ways. He spent time raising money to purchase captive slaves, and also to send rifles to abolitionists fighting in Kansas and Nevada. Abraham Lincoln personally chose Henry Ward Beecher to tour Europe and give speeches about supporting the Union, and after the war Lincoln again chose Beecher to give a speech at Fort Sumter where the first shots of the war were fired.

In his later years, Beecher was involved in an adultery charge. It is believed that his trial was one of the most widely reported U.S. trials of the century. The trial last seven months, but ended in July after jurors were unable to reach a verdict. Due to the jurors' lack of verdict and Beecher's church affiliations, the Congregational church exonerated him.
---
---
Charles Beecher
Harriet's Brother
October 1, 1815 – April 21, 1900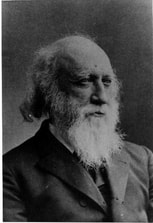 Following in his brothers' footsteps, Charles Beecher graduated from Bowdoin College and then studied at Lane Theological Seminary. An avid musician and composer, Beecher taught music classes in Cincinnati for some time, and then moved to Indiana to serve as the pastor of the Second Presbyterian Church.

However, in 1863 Charles was stripped of his preaching license for preaching against orthodox doctrine. After the Civil War, he moved to Florida in order to help some of his siblings minister newly-freed slaves. From 1871-1873, Charles was the State Superintendent of Public Instruction in Florida, before moving to Pennsylvania, where he spent the rest of his days.
---
---
Isabella Beecher Hooker
​Harriet's Sister
February 22, 1822 – January 25, 1907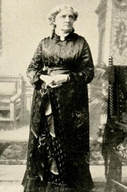 Isabella Beecher Hooker was an avid leader, lecturer, and activist in the American suffragist movement. She was heavily involved in drafting and presenting bills to Connecticut legislature. These bills focused on making husband and wife equal in terms of property rights, allowing women the right to be involved in the government, and giving women the right to vote.

Isabella traveled frequently, attending women's rights conventions. In her town of Hartford, she helped found the Connecticut Women Association and Society for the Study of Political Science. Beecher Hooker's determination, intelligence, and dedication furthered the battle for women's rights in various ways. After multiple visits spanning numerous years, Isabella convinced the Connecticut General Assembly to pass a bill that provided married women with property rights, as well as an additional bill that allowed women to vote.
---
513.751.0651
800.847.6075

​2950 Gilbert Ave.
Cincinnati, OH 45206

Museum Hours
Thursday 10 a.m.- 4 p.m.
​Friday 10 a.m.- 4 p.m.
Saturday 10 a.m.- 4 p.m.
Sunday 12 p.m. - 4 p.m.