Partnerships
As a local and regional cultural institution, the Harriet Beecher Stowe House partners with several organizations in Ohio, Cincinnati and the neighborhood of Walnut Hills. Each of our partners helps us build our organization and fulfill our mission to teach our visitors about the Beecher and Stowe families, the antislavery movement, ​Uncle Tom's Cabin, and their relevance today.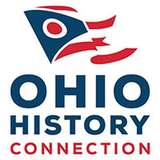 Ohio History Connection
​
The Harriet Beecher Stowe House is a historical site that is part of the
Ohio History Connection's (OHC)
network of over 50 historical locations across the state of Ohio. The OHC preserves the state's history and shares its collections and research with the people. Headquartered at the Ohio History Center, they also serve as the State Archives, and State Preservation Office. The OHC has been fundamental in restoring the Harriet Beecher Stowe House and sharing its mission to the people of Cincinnati and visitors who come to learn more about the Stowe and Beecher families.
---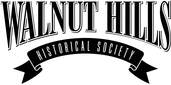 Walnut Hills Historical Society
Dedicated to the history of Walnut Hills, this group brings public history to local schools, churches and institutions and its importance to neighborhood redevelopment and redefining the neighborhood's identity. If you're interested in learning more about Walnut Hills' history, you can visit their
website
.
---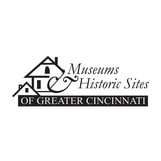 Museums & Historic Sites of Greater Cincinnati
Running and operating a small cultural institution is often hampered by small staffs, minimal budgets and lack of professional development. The
Museums & Historic Sites of Greater Cincinnati
promote the growth and efficiency of over 40 cultural institutions around the Greater Cincinnati area. They provide resources, organize meetings and mentoring to members organizations to help them create places for public engagement and education.
---

​
The Cincinnati Civil War Round Table
​They are a group of men and women from the Greater Cincinnati area dedicated to the study and understanding of the American Civil War. Since
1956
, they meet eight times per year to share a meal and then listen to an engaging story about the tumultuous Civil War period. Beyond the eight round table meetings, they also offer tours and other events.
---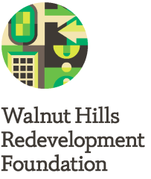 Walnut Hills Redevelopment Foundation
​
They have a vision for a Walnut Hills that is vibrant, safe, healthy, and inclusive for all. The
Walnut Hills Redevelopment Foundation
believe a quality place should be accessible to everyone. As the Harriet Beecher Stowe House completes its renovation, the Walnut Hills Redevelopment Foundation is supporting the current social and economic renaissance occurring in Walnut Hills.
---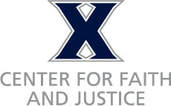 Dorothy Day Center for Faith and Justice
​​
The Center for Faith and Justice provides a community of students at Xavier University the chance to learn about and enact social change in their communities. They help students build relationships with diverse groups of people who are held together by their shared values and desire for unified action. The
Dorothy Day Center for Faith and Justice
co-sponsors our Discussion Series: Visiting Uncle Tom's Cabin with Professor Emeritus John Getz from Xavier University.
---
513.751.0651
800.847.6075

​2950 Gilbert Ave.
Cincinnati, OH 45206

Museum Hours
Thursday 10 a.m.- 4 p.m.
​Friday 10 a.m.- 4 p.m.
Saturday 10 a.m.- 4 p.m.
Sunday 12 p.m. - 4 p.m.