Events and Lectures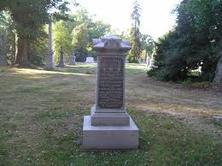 Virtual Tour of Cincinnati Abolitionists of Spring Grove July 29, 2018 4:00 - 5:30 pm
​Join Diana McBride as she presents an in-depth look at Cincinnati during the time Harriet Beecher Stowe was here. Who were the people she would have known and the events that would have had an influence on her thinking and her writing ? Her social circle included many who would leave their mark on our history. This talk will focus on these individuals who contributed to the abolitionist movement.

Diana McBride is an amateur historian with a passion for our city's history. A long time docent for Spring Grove Cemetery, now an independent tour guide, she has spent over a decade researching the men and women who built our city.
---
150 Years of Freedom Fighters
​August 19, 2018 4-6 pm
​
Join Dr. Fankhauser as he shares his reflections of the civil rights movement and compares that to the growth of demonstrations in the United States today. Join a public discussion that looks at how events in recent history compare to the work done by other social justice fighters of the past 200 years, including Harriet Beecher Stowe.
Through the story of Harriet's time in Cincinnati and by highlighting the works of others who support positive social change, we hope to inspire our community to think about their role as citizens. Join us for this engaging program.
---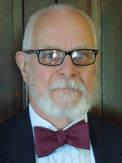 Patrons and Poltroons
​October 7, 2018 4-6 pm
The Beecher family prized the importance of education in the 19th century, but they weren't the only ones. It took nearly 70 years for Cincinnati to create a municipal university and some of the setbacks – including tornados, riots, chicanery, and hogs – are, in retrospect, amusing. This presentation takes a wry and unsentimental look at the often eccentric pioneers of Queen City education.

Presenter Greg Hand, proprietor of the "Cincinnati Curiosities" blog, retired in 2014 after 36 years conducting public relations on behalf of the University of Cincinnati. He was formerly a reporter and editor for several weekly newspapers in Cincinnati. As a freelance writer, Hand has written for Cincinnati Magazine, CoEvolution Quarterly, Rocks & Minerals and numerous newspapers.

---
513.751.0651
800.847.6075

​2950 Gilbert Ave.
Cincinnati, OH 45206

Museum Hours
Thursday 10 a.m.- 4 p.m.
​Friday 10 a.m.- 4 p.m.
Saturday 10 a.m.- 4 p.m.
Sunday 12 p.m. - 4 p.m.